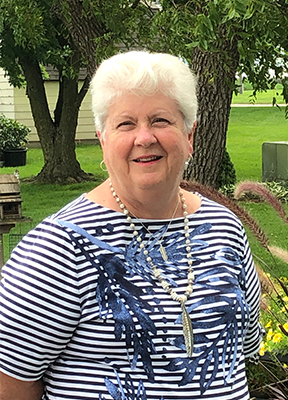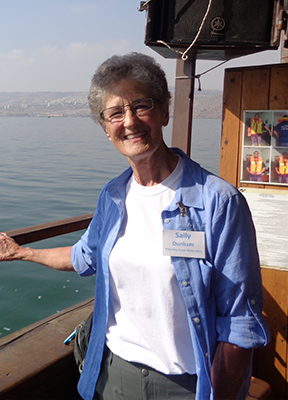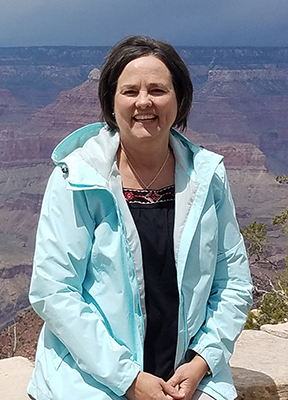 Lora Black:
I'm a native Nebraskan, having grown up on a farm. I have wanted to travel since I was in grade school, and a fellow classmate got to show his Viewmaster slides of Yellowstone to our class for show and tell! I was so envious. And, it took me pretty much a lifetime to begin on my own journeys, and take my own slides! But, now I don't want to stop! I have been on a Mission Trip to Honduras to build houses, France with Friendship Force and have taken several European vacations traveling by myself. I have a sense of adventure and love to see the art, history and architecture I've only read about all my life. I want to share that sense of adventure with fellow women travelers. I love meeting new people, seeing new places and making new friends. I'm an advocate for travel. Come. Join me.
Ann K. Bruntz:
I am a farm & ranch woman with a yen for travel. My work and volunteer activities have allowed me the opportunity to travel around the USA and the world the past 25 years. I want to share a few of those favorite places with you. I am looking forward to sharing a little of the world with a touch of agriculture as we venture out around the world. There are still many places right here in Nebraska and the Midwest to explore and we will plan some small group adventures right here! My interests are beef, agriculture, reading, cooking and making new friends! I am looking forward to exploring the world-near and far with small groups.
Sally Dunham:
Growing up in Eastern Nebraska gave me a love of people and the amazing world God created. As a child, we didn't travel much, but the family vacations we took, gave me a wanderlust to see more. Then as a teacher, I found that studying other countries in addition to our own wonderful United States only added to my interest. I could travel in the Summer and found that sharing with my students when the new school year began, opened up a whole new world to them of other people and cultures and also encouraged me to travel even more. Travel is so rewarding and I would like to invite you to share with me new and exciting experiences of learning and adventure with Women of the Midwest.
Barb Wallingford:
I grew up in Lincoln in an amazing and wonderfully-large family.  In 1981 I married Steve, and we have 3 incredible children (especially the middle one who edits this website) and 5 grandchildren.  Along with my faith, my family is the heart and soul of my life.
As a teacher, I have taught children from many countries, and have been captivated by their stories of their countries.  I've been fascinated by their culture's uniqueness, yet in wonder at how similar we still are. In recent years I have begun traveling more and I can't seem to get enough… the more places I see, the more I want to go to new destinations!
As an ambassador of Women of the Midwest, I look forward to forging new friendships and memories with you through travel.  I hope you will join me!